Last updated on 03 August 2022
Connection to our website and other services is encrypted using advanced security practices and the latest encryption technology HTTPS and TLS (Transport Layer Security) v1.3.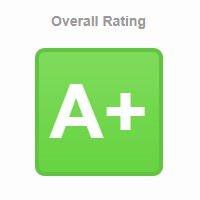 Our websites are graded "A+" in the "SSL Server Test" by Qualys, Inc - the leading provider of information security and compliance cloud solutions.
All files are stored encrypted.
The files uploaded to our services by the user (on the website or via the API) and the files generated as a result of the converting process - are all stored on our servers encrypted using the best recommended advanced encryption technologies.
We delete all uploaded and converted files after 24 hours from the moment of the file creation.
If you have any specific questions related to our security policy or data protection policy - feel free to send us a message using the Contact Form: