Leave a review for
Conversion Tools on G2.com
and get "25 MB / 1000" Conversion Plan for Free for 1 Month!
We kindly ask our users to leave a review for Conversion Tools on G2.com to share the experience of using Conversion Tools.
This will help other users to find the Conversion Tools website, and also, this will help us to understand our users' experience and to find out the most important areas for improvement.
By having more users for our services we could extend the number of offered converters, improve the quality of the converters, improve the website experience and we could implement more features to meet the expectations of a larger amount of users.
As an appreciation for your time spent on posting a review - we will provide an access to "25 MB / 1000" Conversion Plan for 1 Month for Free for your user account.
The process is quite simple:
Answer "Yes" to the question if you have used Conversion Tools before (see image below).

The website will ask you to create a user account (see image below) - please create a user account on G2.com or sign in to your existing account.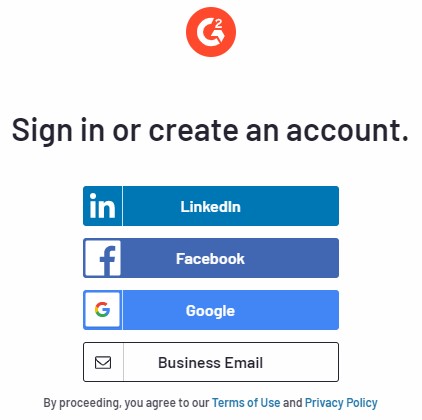 When an account is created - answer the questions related to your experience with Conversion Tools.

When you post your review - it will be submitted to the G2 team for approval. This approval process takes a few business days.
Once your review will be approved and published on G2.com - copy the link to the review and send us this link via Contact Form (below or from the
Contact Us
page) from your Conversion Tools account.
We will check the review and enable the "25 MB / 1000" Conversion Plan for 1 Month for your account.
You can use the form below to send us the link to your review on G2. Once we confirm the review - we will enable access to the "25 MB / 1000" Conversion Plan for your account for 1 Month.
Share this article with your friends or colleagues!